PureFlow AirDog -
Cummins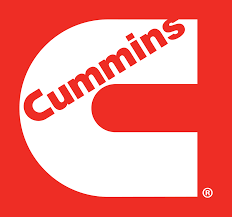 Arguably the most widely known name in the diesel industry is Cummins. With their pick-up truck engine debut dating back to 1989, they have come quite a long way in perfecting one of the longest lasting engines on the market. Unfortunately, they are also known for having some of the industry's worst lift pumps.
Starting back in 1989 through 1998, Cummins used a block mounted, cam driven lift pump. These were quite reliable; however, they were just the opposite when it came to priming the system. These pumps were designed to put out 25-30 psi of fuel pressure as well.
From 1998.5-2002, the lift pumps were still on the side of the engine, unfortunately they went away from the cam driven design and decided to go with an electric Carter pump. These pumps primed the system very easily; however they proved to not hold up to the violent vibrations and tortures that the engine put out, thus causing the temperamental VP44 injection pump that it fed to fail prematurely. These pumps were set to put out 12-14 psi to the VP44 injection pump to keep it cool.
From 2003-2004.5 Dodge decided to get away from the engine mounted pump and relocate it to the inlet side of the fuel filter housing. This small black cylindrical pump proved to be a little better than the block mounted version of previous years however they too had their problems. These pumps were set to put out 14-17 psi.
Starting mid-year of 2004, Dodge had a revelation and decided that it would be best to mount the pump in the fuel tank. This not only made it much more difficult to change should there be a problem but it also made it very expensive. While switching to this new design they also discontinued any out-of-tank lift pump replacements. This meant that should your block mounted lift pump go out on your 2001 truck, you would be "updated" to an in-tank pump design. These pumps were also set to put out 14-17 psi.
When it comes time to install of any of these kits, it's imperative to know that should the truck have an in-tank fuel pump, it will need to be disabled and bypassed. The in-tank pump is not designed to be pulled through. It will cause excessive pressure on the AirDog or Raptor and could cause it to malfunction.
When it's time to pull fuel from the tank, there are three ways this is done. The first would be to just hook right to the stock sending unit suction fitting. This is done on all trucks that do not have an in-tank lift pump.
Select a Sub-Category
Cummins
Featured Products