Improved Performance on a Budget
The Raptor Fuel Pump combines performance and affordability. The 100 GPH is perfect option for the user just looking for a replacement fuel pump and the 150 GPH version provides higher than stock flow rates to feed your modified engine with the steady flow and fuel pressure it needs. Engines with injection pump and injector upgrades can benefit from the 150 GPH pump to increase performance by eliminating fuel starvation at higher RPMs.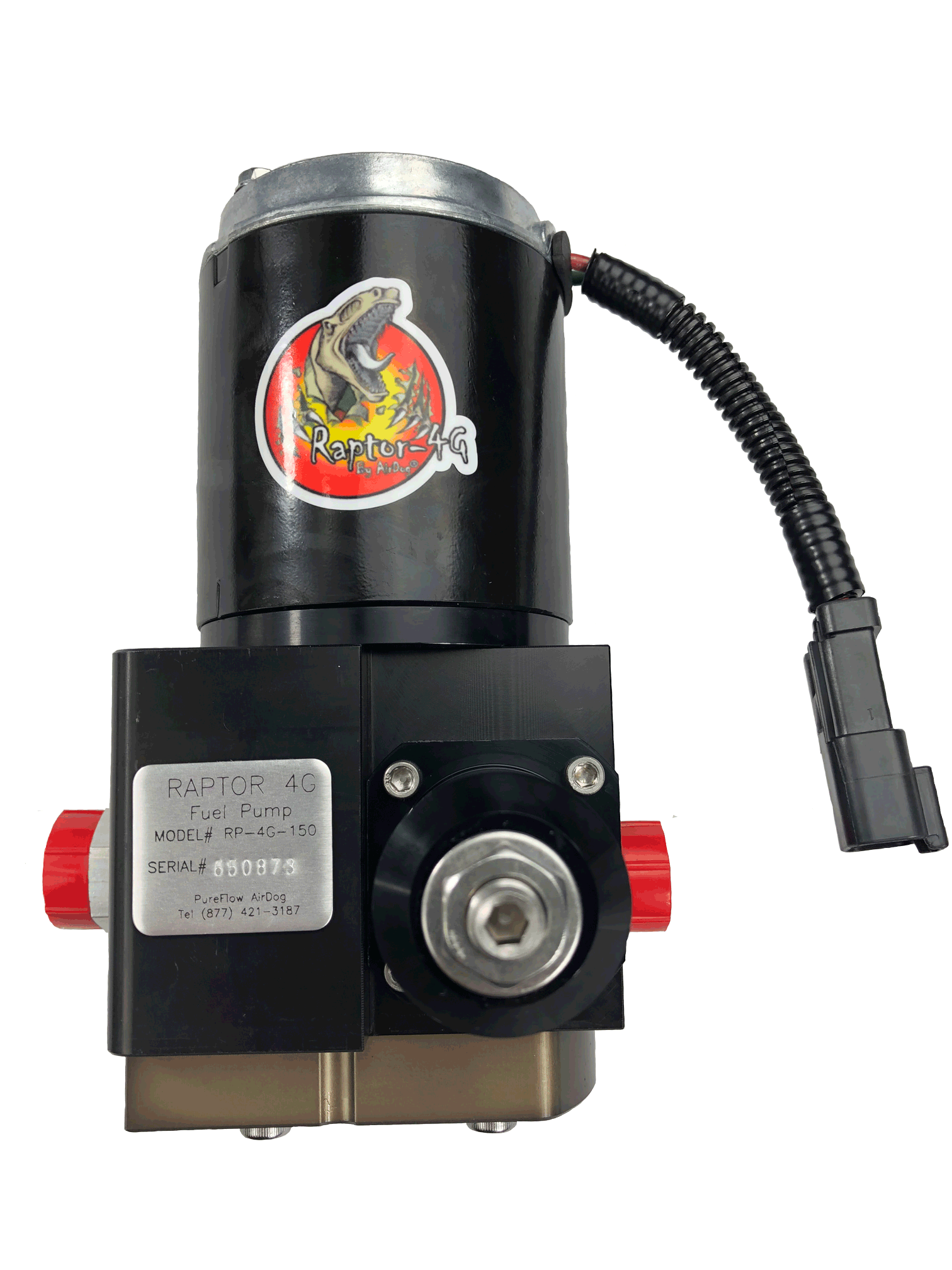 Benefits of the Raptor Fuel Pump:
Adjustable Diaphragm Fuel Pressure Regulator
No Return Line Needed
Easy Installation
Flow Rates of 100 and 150 GPH
Complete Installation Kit (minus tools)
Raptor Fuel Pump: Installation for Any Skill Level
The installation of any Raptor system has been designed with the customer in mind. We know not everyone has special tools or fabrication skills, so we made the installation as easy as possible with basic hand tools and the, occasional, power drill.  The quick-connect fittings and fuel lines make this a true plug and go installation, reducing the overall installation time. Our step-by-step manual outlines each process of the installation and is accompanied by visual guides to aid your progress.
Everything You Need In One Box!
Relay Control Wiring Harness
All Required Fuel Fittings
½" Fuel Line
Mounting Brackets and Hardware
Installation Manual
Fuel Module Upgrade (when required)
(Does not include any installation tools)
AirDog ® and Raptor ® support a wide array of diesel applications. Find your application today!
---